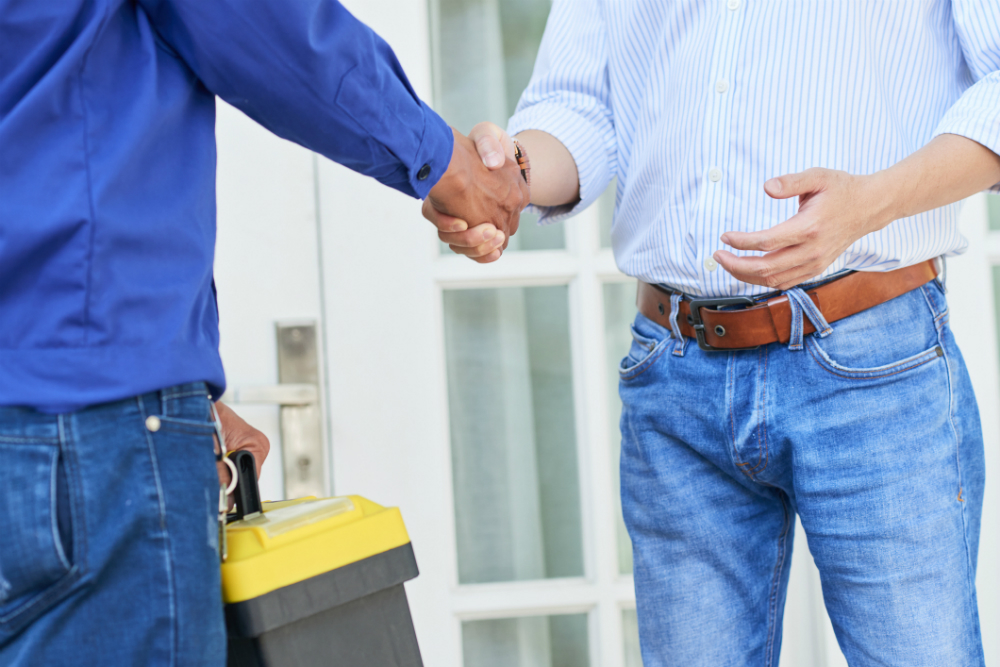 Coppola Plumbing
Heating & Air
Conditioning
is a family-oriented business. We are proud of our 4 generations of licensed plumbing and heating contractors. Many businesses today come and go, but Gregory Coppola Plumbing is a well established dependable plumber.

We offer high-quality service at a competitive price. We have been servicing Philadelphia and Montgomery County for close to 100 years. No job is too big or small for our trained technicians.
Gregory Coppola Plumbing has been in business for close to 100 years. Gregory P. Coppola started Coppola Plumbing in 1923. His son, Gregory D. Coppola, Sr. started to work for him in 1949. In 1968 Gregory Coppola Sr., while working in his father's business, also bought out John J. Manzo Plumbing. In 1977, Gregory D. Coppola, Jr. started to work for his father, and in 1992 took the business over. His son, Gregory D. Coppola III joined the company in 2008 after 4 years at Penn College of Technology in Williamsport, PA, studying plumbing, heating, and HVAC.
With all of our experience, we are known as one of the best in the business. We have a reputation of being knowledgeable, prompt and getting the job done. All of our technicians are licensed and insured. We give our technicians ongoing training to ensure the highest level of service.
Customer satisfaction is one of our main goals.
""Very knowledgeable and reliable. They called back and showed up on time! They troubleshooted my heat pump. It had a leak and needed to be recharged. Their price was reasonable and I will definitely use them again when needed. The owner called back after the job was done to make sure I was happy. Thanks guys!""
Leinad A.
Affordable & Reliable Service
We have proudly served Montgomery, Bucks, and Philadelphia Counties since 1923. We offer our customers prompt service.
Lansdale, PA Harleysville, PA Souderton, PA West Point, PA Gwynedd, PA Ambler, PA Spring House, PA Telford, PA North Wales, PA Montgomeryville, PA Flourtown, PA Fort Washington, PA Blue Bell, PA Erdenheim, PA
From installing a new energy-efficient gas or steam heater, air conditioner, hot water heater or changing a washer in a faucet, no job is ever too big or small. We remodel bathrooms and kitchens, replace, repair and service heaters, air conditioners, hot water heaters, balance cooling systems following strict EPA refrigerant guidelines, detect refrigerant leaks, install new plumbing fixtures, repair leaks, replace and repair faucets, sewer pipework, garbage disposal repair, and installation and correct violations. We are fully licensed and insured. Call us with any plumbing, heating or air conditioning need you have.
We have a full line of licensed and insured contractors for remodeling of bathrooms and kitchens. We can do the job from start to finish.